YLC 2014 Is a Wrap!
,

This past MLK Day, the Positive Action family hosted the 2014 Youth Leader Café, where pastors, teachers, and parents joined us for fellowship, food, and teaching from God's Word.
Jason Ehmann, the president of Positive Action, presented this year's theme, The Goodness of God, over the course of three sessions. In the morning sessions, he covered the importance of teaching God's goodness to others, and how to identify it in our lives.
If you'd like the notes from Jason's sessions, you can download a PDF copy of the handouts here.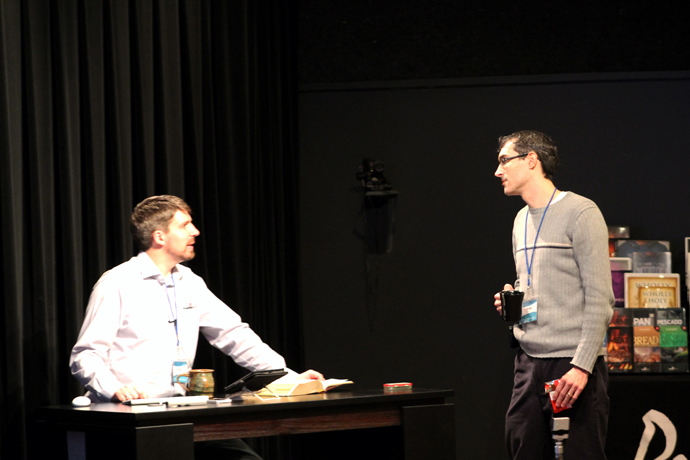 Jason (left) and Pastor Andy debate the merits of a light coffee roast.
During the Q&A session at lunch, attendees met the Positive Action staff and submitted questions about the session material. CJ Harris, our managing editor, introduced several new studies, as well as a few upcoming missions initiatives. After lunch, everyone moved outdoors for some competitive disc golf and cornhole.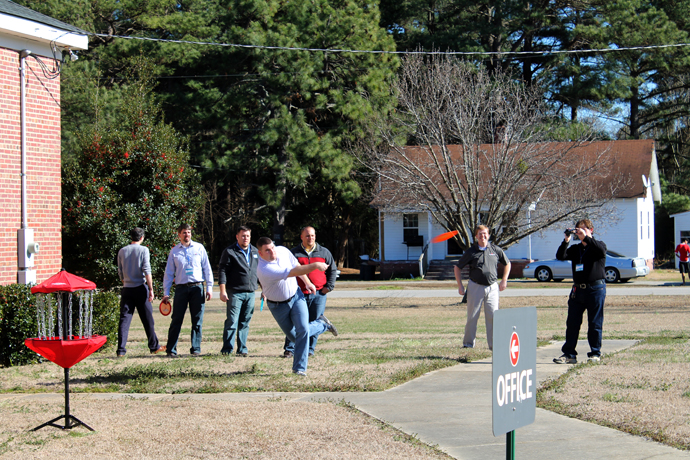 Perfect example of a forehand drive.
In the final session, attendees discussed ways to incorporate God's goodness into their areas of ministry, after receiving some free books and resources to help them do so.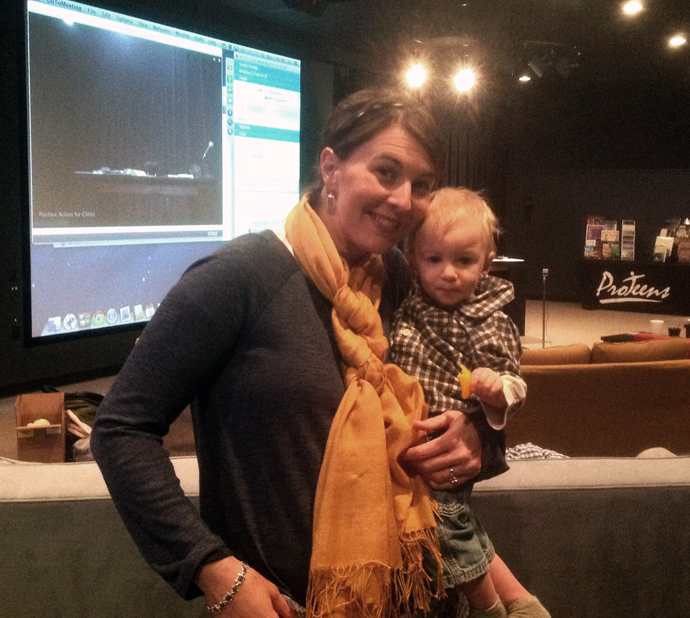 Little known fact: Youth Leader Café has no minimum age requirement.
We'd like to thank everyone who attended in person, as well as those who followed the sessions via webcast. It was great to fellowship and learn together, and we pray God will use you and what you've learned to bring others closer to Him.
Hope to see you next year!
---
Youth Leader Café is a free one-day seminar and webcast hosted on the Positive Action campus. There youth workers, teachers, and parents can explore how to display God's majesty to their students—and take advantage of some free food and resources.
Stay tuned to positiveaction.org or our facebook page for announcements about next year's Café.